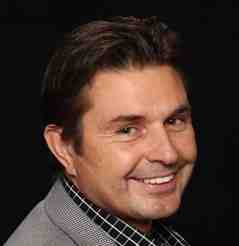 Dr. Rory A Tekanoff
Director, Community Programs, Urban Care Health Groups, Canada.
Biography
Professor Rory Tekanoff has garnered an International reputation as a Medical Education Consultant and Healthcare Professional with 28 years of experience in post-graduate physician training. His career included founding two major CME consulting firms in Canada; RxMedia (2005-2013) and ER Communications (1999-2005). His companies provided expert consultation on strategy/design of live and digital based professional development programs for physicians/healthcare professionals, including development and implementation of learning outcomes measurement instruments. His international client list included prestigious agencies such as Health Canada, The Canadian Medical Association, the Canadian Consortium for Investigation of Cannabinoids) Canada?s Rx&D, Canadian Association of Physical Medicine and Rehabilitation, Canadian Oncology Society, and for-profit major pharmaceutical companies; i.e Pfizer, AstraZeneca, Roche, Amgen, Lilly, Bayer, J&J, Wyeth, Novartis, Sanofi, and many others. Professor Tekanoff is a current Peer Reviewer for the Canadian Medical Association Journal, and; Faculty Member of American Alliance of CME, has authored publications on outcomes and measurement in CME, medicinal cannabinoids/cannabis and education, contributed healthcare editorials in USA Today, provided commentaries on the CME environment in Canada and abroad in healthcare /marketing publications and authored several papers in scientific journals. He is a former Member of Continuing Medical Education policy groups: Canada?s Rx&D Committee on CME, the Royal College of Physicians and Surgeons Industry Advisory Committee, and contributor to Canadian Medical Association policy papers.
Research Interest
Adult learning theory and design, Cardiovascular disease, Neurology, Rheumatology and medicinal cannabis.