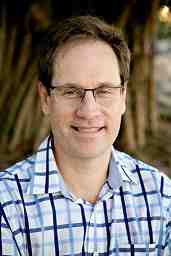 Dr. Anthony Herbert
Director, Paediatric Palliative Care Service, Division of Medicine, Lady Cilento Childrens Hospital, Queensland, Australia.
Biography
Dr Anthony Herbert is a pediatrician who has specialised in paediatric palliative care. He undertook a fellowship in paediatric palliative care at The Children?s Hospital at Westmead from 2006 to 2008. He has been working full-time in the area of palliative care with Childrens Health Queensland Hospital and Health Service since September 2008. He became Director of the Paediatric Palliative Care Service at the Lady Cilento Children?s Hospital in Brisbane in 2015. His research interests have related to telemedicine, insomnia, music therapy, and health services research. More recently he has been involved ina project looking at communication and decision making in the paediatric palliative care setting through the video recording of consultations. He is also overssing a large scale education projection on paediatric palliative care within Australia.
Research Interest
Telehealth, Communication in paediatric palliative care (using conversation analysis), Music therapy, Insomnia, Health Services Research, Quality of Life.