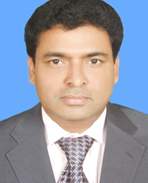 Shaik. Feroz
Research Professor & Head, Caledonian College of Engineering, Oman.
Biography
Dr. Shaik Feroz is presently working as Research Professor & Head (CCCI) in Caledonian College of Engineering, Oman. He has obtained his doctorate in the field of Chemical Engineering from Andhra University, India and Post Doc Research Fellow from Leibniz University, Germany. He has worked with various organizations for about 22 years which includes 5 years of Industrial and 17 years of teaching and research experience. Professor Feroz has more than 135 publications to his credit in journals and conferences of international repute. He is a life member of Indian Institute of Chemical Engineers and Institution of Engineers, India. He is also a member of Oman Society of Engineers and Environmental Society of Oman. Professor Feroz is associated as the Principal Investigator/CO-Investigator to a number of research projects and also involved as "Technology transfer agent" by Innovation Research Center, Sultanate of Oman. His has a significant contribution as Editorial member and peer reviewer for various reputed international journals and conferences. He was awarded "Best Researcher" by the Caledonian College of Engineering for the year 2014.
Research Interest
Professor Feroz developed research links with various international research centers and his research interest includes solar nano-photocatalysis, solar desalination, solar photocatalytic hydrogen production and environmental engineering.