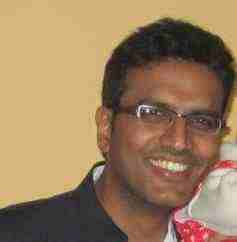 Dr. Chandan Jadhav N
MBBS, MS, MCh, Plastic Reconstructive and Aesthetic Surgeon Fellowship Hand and Microsurgery, India.
Biography
Member of Editorial Board for the following peer reviewed Journals: Edorium Journal of Plastic and Cosmetic Surgery, Transplant Reports , Journal of Bone Marrow Research, International Journal of Medical and Health Research, Science Advisory Board ? Global community for research Reviewer for the following peer reviewed Journals: Burns and Trauma, European Journal of Plastic Surgery, International Journal of Surgery Case Reports.
Research Interest
Early life and Academic Degrees : Born on 25th September 1980 in Bangalore, India, Graduated from Medical School in Bangalore in 2004, Post graduation in Master of Surgery at BMCRI, Bangalore in 2009, Superspecialistion in Plastic Surgery at PGIMER, Chandigarh, India in 2013, Fellowship Hand and Microsurgery, Royal Perth Hospital, Australia 2014-2015, DAFPRS Aesthetic Surgery Fellowship, La Clinic, Switzerland in 2015 ,ADSC ? Adipose Derived Stem Cell in fat grafts and Stem cell therapy for facial rejuvenation.