2020 Conference Announcement of Pediatric Meet at 32nd International Conference on Pediatric Nursing
Yamini Tiwari
Associate Professor, Vivekananda Global University, Jaipur, India, E-mail: [email protected]
The "31st World Congress on Pediatric Nursing" hosted by conference series with was successfully executed during March 04-05, 2019 in Paris, France. The conference offered a unique opportunity to investigators across the globe in order to meet, explore, network and perceive new scientific innovations. The conference received commendable and active participation was received from the Editorial Board Members of OMICS Group Journals as well as from the global scientists, Professors, Academicians, Researcher Scholars and students from diverse fields of Plant Science and Bio Technology.
The conference commenced with the presence of worthy Keynote forum and among the notable ones, few are listed below.
The conference was initiated with the Honourable presence of the Keynote forum. The list includes:
Disiree Diaz University of Central Florid, USA
Hamish B Wallace University of Edinburgh, UK
Laurence Baldwim Conventry University, UK
Conference series is organizing " 32nd International Conference on Pediatric Nursing" which is going to be held on July 13-14, 2020 at Sydney, Australia. The Conferences on Pediatric Nursing provides a global platform for exchanging ideas and keeps us up-to-date with the latest innovations in pediatric nursing. The regular sessions of the conference will be followed by an exhibition. Let's expect leaders, CEOs, and leading experts in various fields to gain overwhelming opportunities for global leadership and visibility. It is an excellent platform to share your best practice initiative, your research project or to provide on-going training related to current issues. The conference offers participants small group sessions highlighting clinical projects, education and research studies. The conference features engaging interactive presentations and panel discussions with policy makers and experts in paediatrics and neonatology.
The conference highlights of 2020 are as follows: General Pediatrics,Pediatric Care and Nursing,Pediatric Development,Pediatric genetic disorders,Pediatric Healthcare, Childhood Obesity,Pediatric Nutrition,Pediatric Bioethics,Pediatric Cardiology,Pediatric Oncology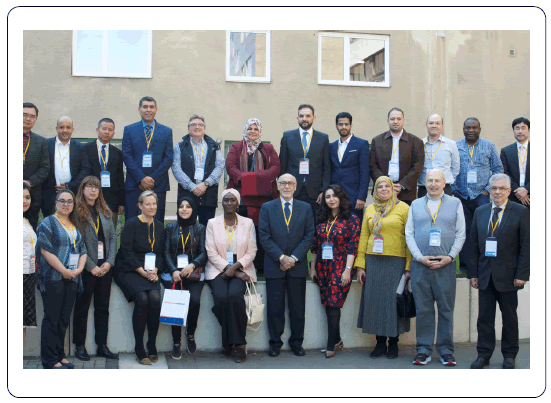 Jack Martin
Program Manager
Pediatric Meet 2020
Whats App number: +44 1489 250002
E-mail: [email protected]
OR [email protected]