After the productive completion of the 23rd Materials Science 2018 on Nov 07-08, 2018 we will be pleased to welcome you to the "European Meeting on Material Science and Nanotechnology". The congress is going to happen on March 09-10, 2020 at the gorgeous town of European countries in Rome, Italy. This European Material 2020 conference can give you an exemplary experience and massive concepts within the analysis field.
The perspective of the Nanotechnology and Material Sciences conference is to ascertain material and nanotechnology research works for people to understand how the techniques get advanced and how the field get emerged in recent years.
The sessions to be discussed in the conference Material Science & Engineering, Nano-Scale Materials & Nanotechnology, Advanced Materials and Devices, Batteries and Energy Materials, Bio-Materials & Healthcare, Electronic, Optical and Magnetic Materials, Graphene and 2D Materials, Mining, Metallurgy and Materials, Mechanics, Characterization Techniques and Equipment's, Emerging Smart Material, Physics and Chemistry of Materials, Surface Science & Engineering, Nanotechnology for Oil & Gas Industry, Nanotechnology for Environment Protection, Nano photonics, Nano- Electronics & Microsystems, Nanotechnology in Energy, Nano-Fabrication, Characterization, Nano Computational Modelling, Polymer Science and Technology etc.
The expected participants to attend the conference are Academic Scientists, Business Entrepreneurs, Brand Manufacturers, Experts of this fields, Researchers, Laboratory Professionals, Universities, Directors/Managers/CEO's, Nanotechnologists, Metal Training Institutes, Material Equipment Management, Material Technicians, Health Care Associations, Industry Professionals, Marketing, Advertising and Promotion Agency Executives, Engineering Colleges, Presidents & Vice Presidents, Research Faculty, Students.
The people who have missed attending the past Materials Science 2018 are most welcome to present your research ideas in the European Material 2020 conference. This conference will help you to improve networking with the eminent people in the Material and Nanotechnology field.
Our organizing committee members would like to invite all the potential people to participate in the European Meeting on Material Science and Nanotechnology to develop and enhance the field of research.
The conference has lots of scientific sessions, workshops, Oral presentation, poster presentation, video presentation, etc.
Make your footprint in the Material Science and Nanotechnology conference to explore the research and treatment techniques in Material Science and Nanotechnology at Rome, Italy.
Previous Conference Picture of Materials Science 2018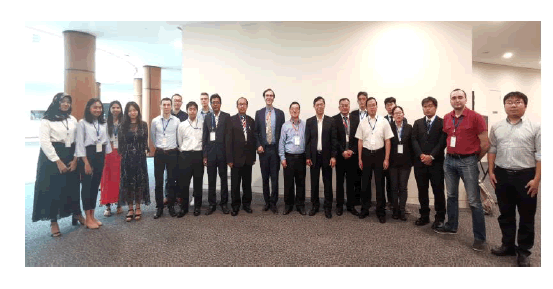 Contact Details:
Email: [email protected]
[email protected]
What's App: +447460854031